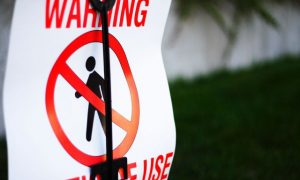 People in 18 countries across Europe have been found to have traces of the weed killer glyphosate in their urine, show the results of tests commissioned by Friends of the Earth Europe and released today [1].
The findings raise concerns about increasing levels of exposure to glyphosate-based weed killers, commonly used by farmers, public authorities and gardeners across Europe. The use of glyphosate is predicted to rise further if more genetically modified (GM) crops are grown in Europe [2].
Despite its widespread use, there is currently little monitoring of glyphosate in food, water or the wider environment. This is the first time monitoring has been carried out across Europe for the presence of the weed killer in human bodies.
Friends of the Earth Europe's spokesperson Adrian Bebb said: "Most people will be worried to discover they may have weed killer in their bodies. We tested people living in cities in 18 countries and found traces in every country. These results suggest we are being exposed to glyphosate in our everyday lives, yet we don't know where it is coming from, how widespread it is in the environment, or what it is doing to our health.
"Our testing highlights a serious lack of action by public authorities across Europe and indicates that this weed killer is being widely overused. Governments need to step-up their monitoring and bring in urgent measures to reduce its use. This includes rejecting any genetically modified crops that would increase the use of glyphosate."
Friends of the Earth Europe is calling on the European Union to urgently investigate how glyphosate is finding its way into people's bodies; to increase the levels of monitoring in the environment and in food and water; and to introduce immediate restrictions on the use of glyphosate.
Friends of the Earth Europe commissioned laboratory tests on urine samples from volunteers in 18 countries across Europe and found that on average 44% of samples contained glyphosate. The proportion of positive samples varied between countries, with Malta, Germany, the UK and Poland having the most positive tests, and lower levels detected in Macedonia and Switzerland. Читати далі Weed killer found in human urine across Europe →