For more than two years volunteers from various NGOs, in particular from FoE Ukraine, have been struggling against local authorities' indifference and for bicycle use growth in the city of Dnipropetrovsk. There're still some issues concerning local administration's actions towards this point, but ice has cracked and we're at some good progress in this question for nowadays.
First of all, local administration has admitted, that there's a great need in developing infrastructure for cyclists and there's something they have to complete in this field for the first step. Although it's all connected with following local elections and today authorities try to keep a good face and to meet the demands of the society in order to get any benefits in the end, the steps done allow to experience some temperate optimism and strengthen the hope, that in several years or decades maximum we can get not yet Amsterdam or Copenhagen-like city, but something not far from that.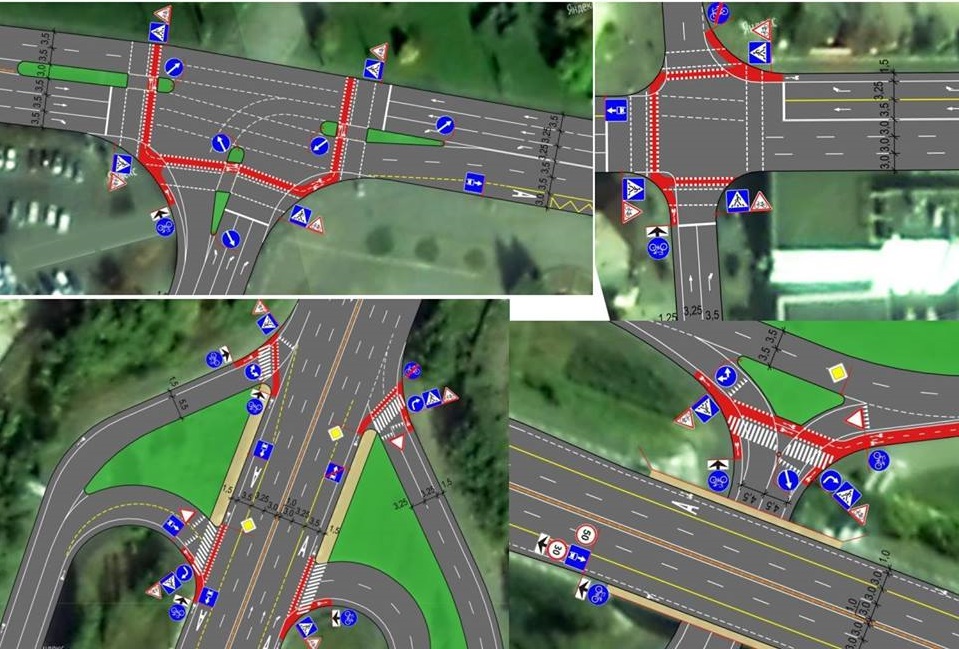 The greatest achievement of recent month is the budgeting of 10.8 million hryvnias (around half-million euros) this year for the first bicycle route adopted by city council on May, 27. It was a big fear, that local deputies, being not very interested in bicycle infrastructure development, would fail any initiative in local budget for this field, but finally we've got a rather good financing for the first time.
Besides, the City Cycle-Routes Network Concept, developed by Zelenyi Svit / FoE Ukraine activist, Yuriy Lozovenko, has been taken into consideration by City Infrustructure Department and they've promised to include bicycle paths or lanes or other cycle-friendly forms in every project concerning street development, repair, reconstruction or new construction.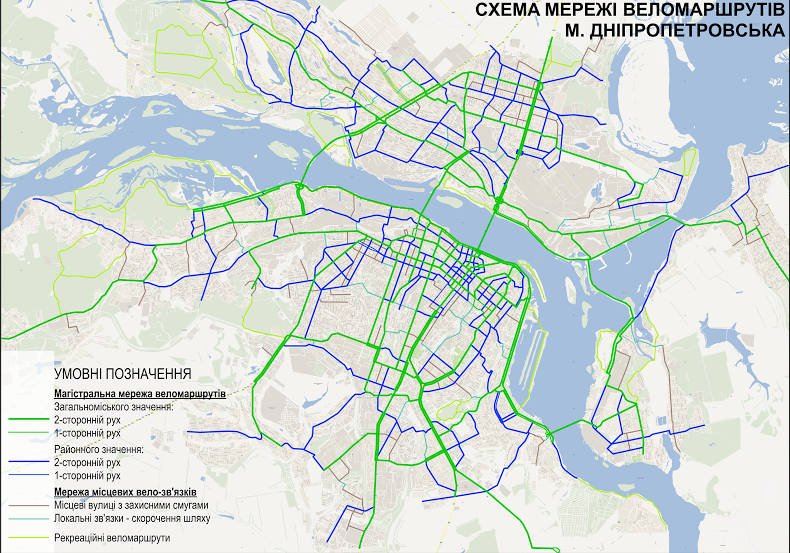 Among streets promised that bicycle infrastructure is to be considered the nearest time there are:
– Central bridge, waiting for its reconstruction in 2016;
– Karl Marx avenue, with the repair of its pedestrian boulevards this year;
– Myru (Peace) avenue, also with the repair of its boulevard for pedestrians.
But the greatest works to be done are along the right embankment of the Dnipro river. The first bicycle route will be over 19 km long (and hopefully 2 km longer a bit later) and consist of:
– separate 2-way bicycle paths of 3 m width at the pedestrian level closer to the river;
– common bicycle and pedestrian paths at some pieces of the route;
– bicycle lanes of 1.25-2.0 m width each way at a piece of about 5 km long.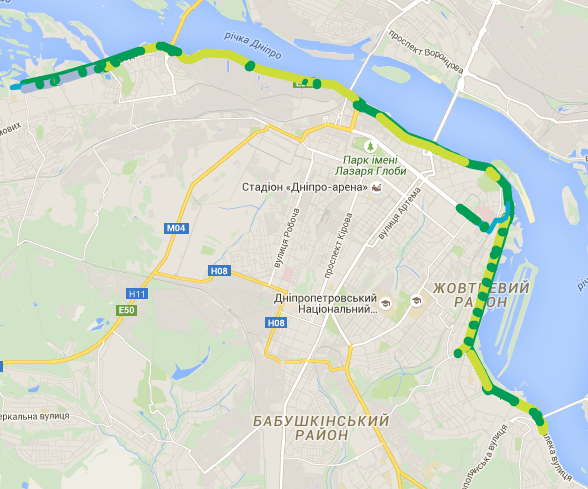 There have been several meetings, including field sessions, where some technical and organizational issues were highlighted and pointed to be solved in the project. The activist of Zelenyi Svit / FoE Ukraine, Yuriy Lozovenko, took part in most of them and discussed all the issues with local authorities and road engineers who had to design the future cycle route. Some of the questions were solved easily, but some of them were too uncertain due to poor Ukrainian road construction standarts and authorities' fear that some new road signs and markings would cause road incidents. So we had to find some compromises or to leave some solutions and details to be completed later.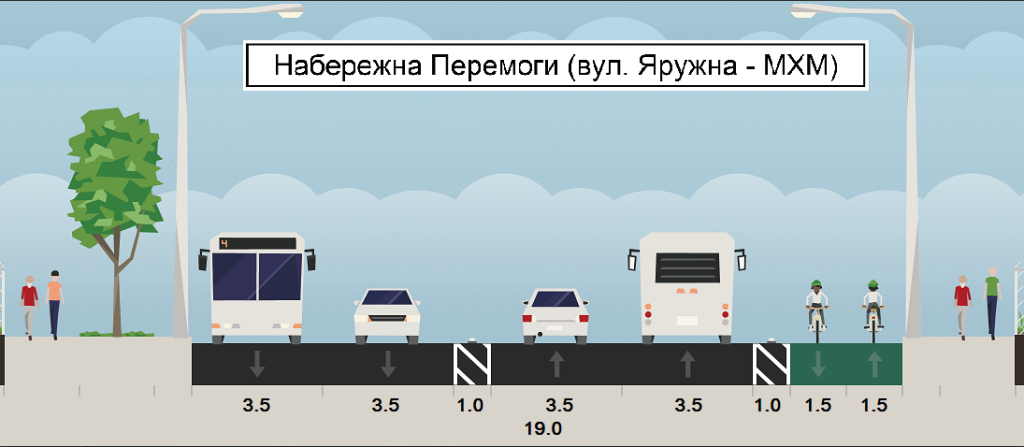 Anyway, the process has begun, the Directive and other formalities inside the city administration are being executed and design process is to be started soon.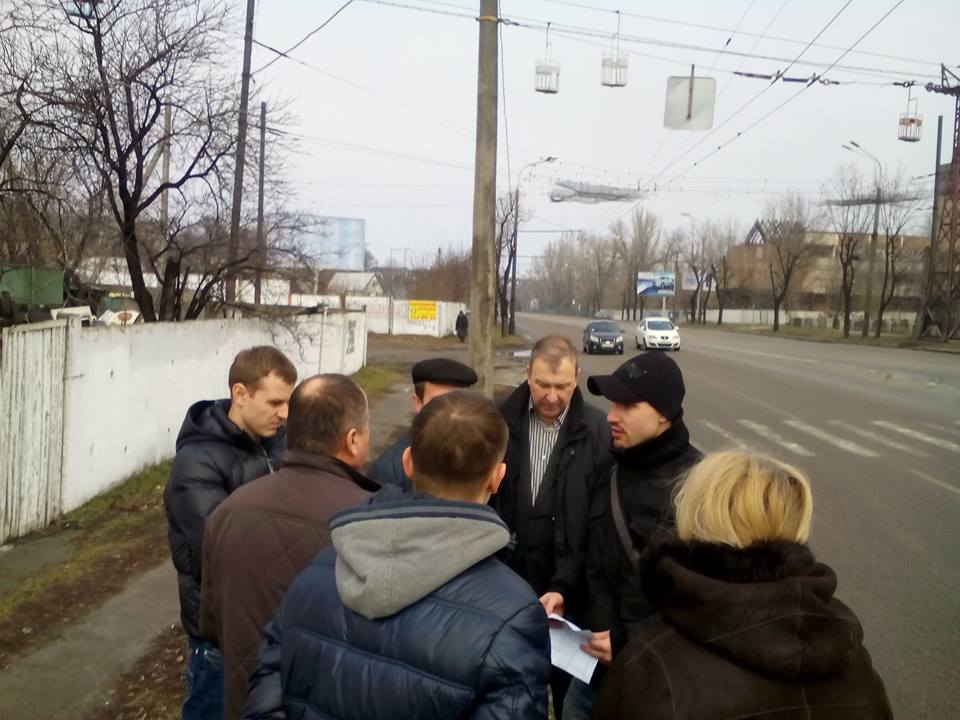 Hope, that by the end of this year (or even by the local elections day) we will face a brand new, but very popular in advance (nowadays more than 200 cyclists per one rush hour use this way to get somewhere) bicycle route, and this will be a Big Start of true sustainable urban mobility development in the city of Dnipropetrovsk.